Recipes
🍫BEST No Bake Chocolate Cream Pie🥧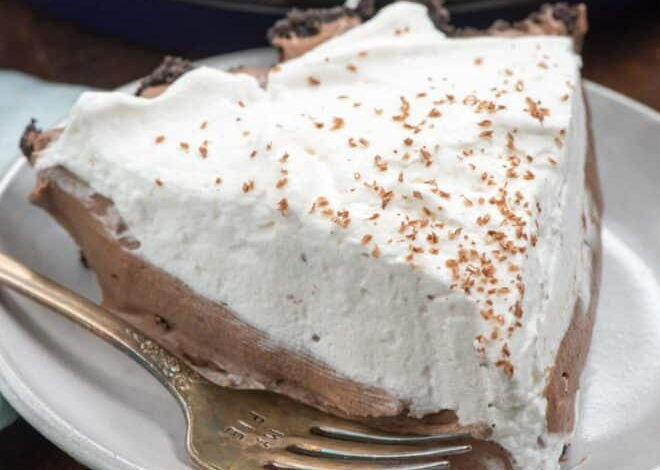 Ingredients:
---
1 9-inch Oreo Crust (or store bought)
4 ounces unsweetened chocolate, plus more for topping 113g
1 14 ounce can sweetened condensed milk 396g
2 cups heavy whipping cream 294ml
1/4 cup powdered sugar 29g
1 teaspoon vanilla extract 5ml
---
---
Instructions:
---
1Chop chocolate and place in a medium-sized microwave-safe bowl. Heat on 50% power in the microwave in 30-second increments, stirring between each, until melted and smooth.
---
2Stir sweetened condensed milk into chocolate. Set aside. Doing this before making the whipped cream ensures the chocolate cools enough. Otherwise, let it sit about 5-10 minutes before using.
---
3Place heavy whipping cream in the bowl of a stand mixer (or a large bowl if using a hand mixer). Beat until stiff peaks (whipped cream) forms, slowly adding powdered sugar and vanilla during mixing.
---
4Carefully FOLD half of the whipped cream mixture into the chocolate mixture. Do not stir or you will break the whipped cream. Place in prepared pan. Top with remaining whipped cream. Shave extra chocolate on top, for garnish, optional.
---
5Chill pie at least 2 hours before slicing and serving. Store loosely covered in refrigerator.
---