Recipes
🍒 Cherry Pie Bubble Up Casserole 😍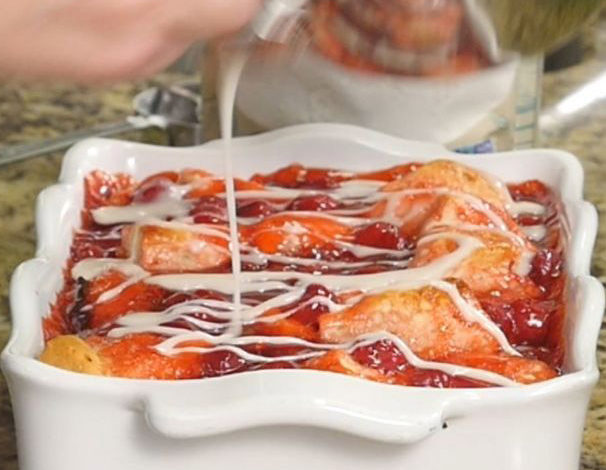 Ingredients:
---
Refrigerated jumbo biscuits
Cherry pie filling
Powdered sugar
Milk
---
---
Instructions:
---
1Heat oven to 350 degrees Fahrenheit. Butter a 13-by-9-inch casserole dish.
---
2Open the biscuit can. You'll need 1 can (16.3 ounces) of refrigerated jumbo biscuits. Separate the biscuits and cut each into four equal pieces. Place the biscuit pieces into the casserole dish.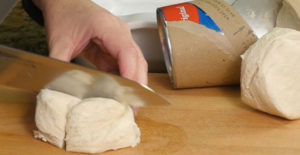 ---
3Pour the pie filling over the biscuits and spread evenly. You'll need 1 can (21 ounces) of cherry pie filling.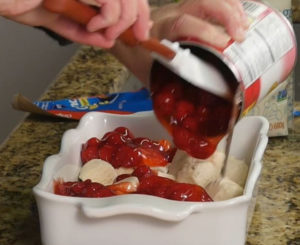 ---
4Bake for 30 minutes, until hot and bubbling. Remove from oven and cool for 10 minutes.
---
5Mix 1 tablespoon of milk and 1/2 cup of powdered sugar until smooth.
---
6Drizzle on top.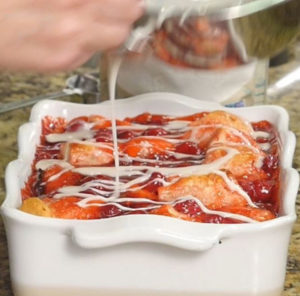 ---
Tip: Make this tasty dessert even better by topping with a scoop of vanilla ice cream.