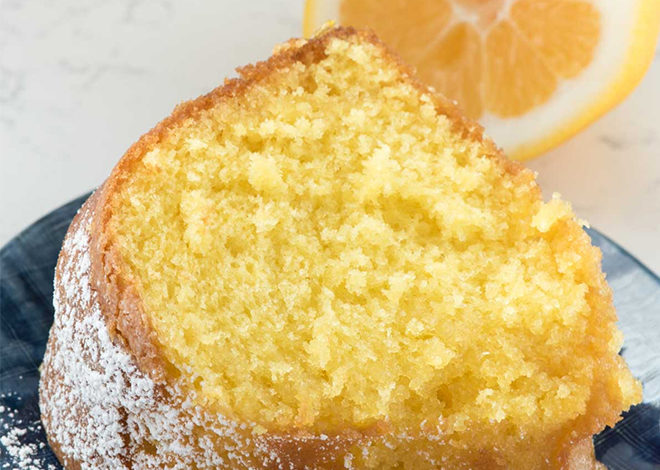 Ingredients:
---
Cake:
---
1 box lemon cake mix
1/2 cup unsalted butter melted
1 cup milk
4 eggs
1 teaspoon butter extract optional; it pumps up the butter flavor of the cake
1 3.4 ounce box instant vanilla or lemon pudding mix
Sauce:
---
3/4 cup sugar
1/4 cup unsalted butter
3 tablespoons lemon juice from 1-2 lemons
Zest of one lemon
Pinch of salt
1 teaspoon vanilla extract
Powdered sugar for dusting
---
---
Instructions:
---
1Preheat oven to 350°F. Spray a 12-cup bundt pan with nonstick cooking spray (the kind with flour) or butter and flour it.
---
2Use a hand or a stand mixer to beat the cake mix, butter, eggs, milk, extract, and pudding mix until a thick batter forms. Pour into prepared pan.
---
3Bake for 35-45 minutes, or until a toothpick comes out with just a few crumbs. Remove the cake from the oven and cool for 10 minutes but keep it in the pan.
---
4While the cake is baking, make the sauce. Melt butter in a small saucepan over medium low heat. Stir in the sugar, lemon juice, zest and salt and cook until it just simmers (bubbles around the edges). Remove from heat and stir in the vanilla.
---
5Poke several holes in the cake using a long skewer and pour the butter sauce over the cake. Cool in pan completely, then remove to serving plate. Dust with powdered sugar before serving.
---