Recipes
🖤 Instant Pot Death by Chocolate Cheesecake Recipe 😍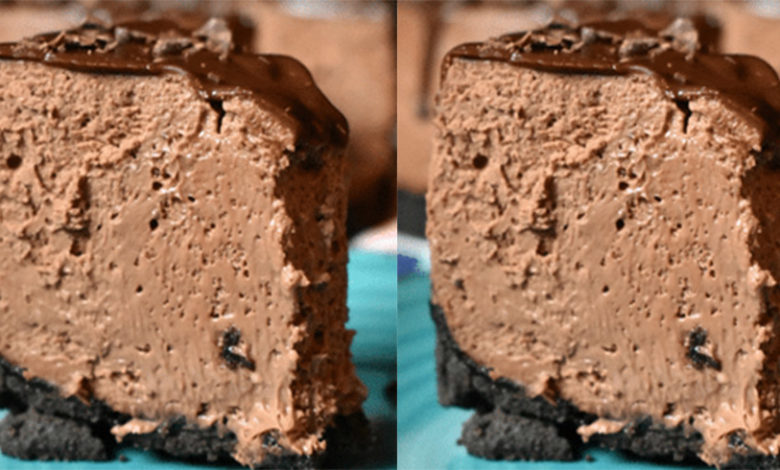 Ingredients:
---
Crust:
---
20 Double Stuffed Oreo Cookies with filling
Filling:
---
2 packs room temp cream cheese Philadelphia is best
½ cup sour cream
6 tbsp sugar
2 tbsp unsweetened cocoa powder
2 eggs
4 oz semi sweet melted chocolate
1 tsp vanilla
Ganache for topping:
---
½ cup chocolate chips
½ cup heavy whipping cream
---
---
Instructions:
---
Ganache for topping:
---
1½ cup chocolate chips
---
2½ cup heavy whipping cream
---
How Do I Make an Oreo Crust?
---
1Prepare your crust by placing your oreos into a food processor and blend until they form crumbs.
---
2Place your oreos in a 6" springform pan, and pack down with your hand or a measuring cup.
---
3Place in the freezer until the filling is ready.
---
4To make your filling, start with all room temp ingredients. Place your cream cheese into a large mixing bowl, and mix on high until light and fluffy.
---
5Add in your sugar and mix until just combined.
---
6Add in sour cream and mix until just combined, being careful not to overmix.
---
7Add in the melted chocolate, cocoa powder, and vanilla and mix until combined.
---
8Last, add in your eggs, you want to make these the very last thing you mix in and mix as LITTLE as possible. Add your eggs one at a time and mix just enough so that they are fully incorporated.
---
9Pour your filling into your prepared crust, and cover the top of your pan with tin foil. If you would like to take it a step further, you can cover the bottom of the pan as well.
---
10Prepare your instant pot with one cup of water, and place your trivet in the bottom of your pot.
---
11TIP: Make a sling by tearing a piece of aluminum foil, and folding in making a long strip, and place that on your trivet. This will make it easier to remove your pan afterwards!
---
12Place your pan in your pot, and place the lid on, and make sure it is sealed.
---
13Place on high pressure for 35 minutes.
---
14After 35 minutes, allow for a natural release. When you can open the pot, take the pan out, and place somewhere that it can cool. I do not take the foil off of the top, If you want you can at this point, just know it may look like it is undercooked and very jiggly. It's OKAY! After it cools completely, place it in the fridge overnight.
---
15Once your cheesecake has set overnight. Make your ganache by combining the chocolate and cream into a microwave safe bowl. Microwave for 30 second intervals until the chocolate is mostly melted. Stir the chocolate until all is melted and it thickens slightly and pour onto your cheesecake.
---
16Serve and enjoy!
---