Recipes
☺ Lazy Peach Cobbler Recipe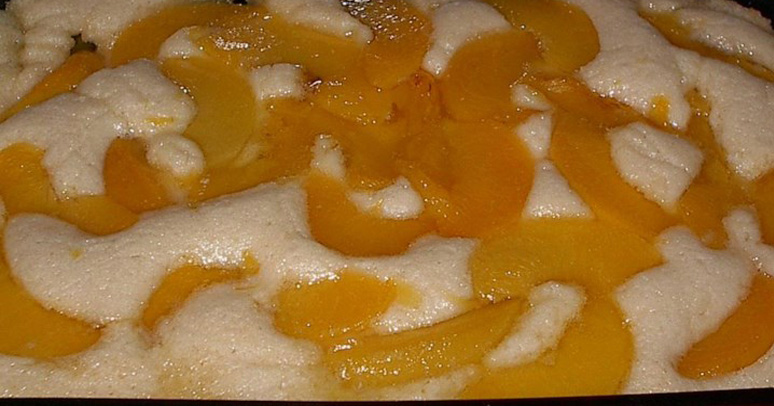 Ingredients:
---
1/2 cup margarine
2 cups all-purpose flour
1 cup white sugar
1 teaspoon baking powder
1 (29 ounce) can sliced peaches, juice reserved
---
---
Instructions:
---
1Preheat oven to 350 degrees F (175 degrees C).
---
2Once oven reaches desired temperature, melt margarine in a glass 9×13 baking pan.
---
3In a large bowl, combine flour, sugar and baking powder. Pour reserved peach juice into dry ingredients and stir until smooth.
---
4Remove glass pan from oven and pour batter in starting in the center; batter will then spread itself over entire pan. Add peaches by placing them in center of pan; allow them to spread on their own.
---
5Bake cobbler in preheated oven for 20 to 25 minutes, or until brown on top. Do not overcook.
---