Recipes
💛Lemon Bliss Lemon Brownies😋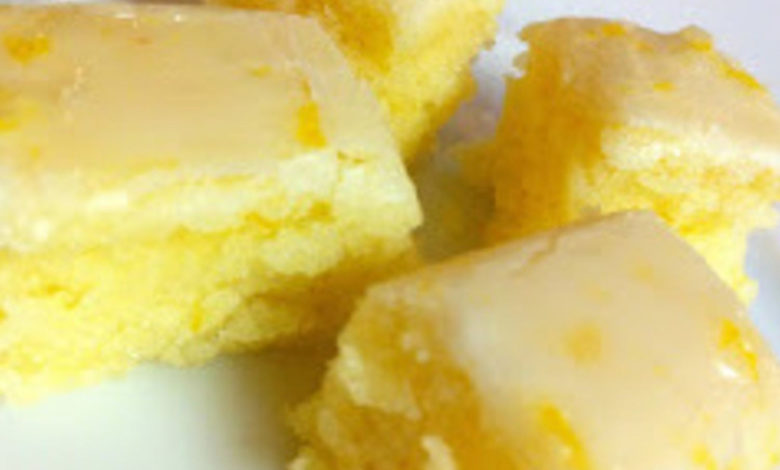 Ingredients:
---
1/2 c salted unsalted butter, softened
3/4 c flour
2 large eggs
2 Tbsp lemon zest, grated
2 Tbsp lemon juice, fresh
3/4 c granulated sugar
1/4 tsp sea salt
Tart Lemon Glaze:
---
4 Tbsp lemon juice, fresh
8 tsp lemon zest, grated
1 c powdered sugar (rounded cup)
---
---
Instructions:
---
1Preheat the oven to 350 degrees. Grease an 8×8 inch baking dish with butter and set aside. Zest and juice two lemons and set aside.
---
2In the bowl of an electric mixture fitted with the paddle attachment, beat the flour, sugar, salt, and softened butter until combined.
---
3In a separate bowl, whisk together the eggs, lemon zest, and lemon juice until combined. Pour it into the flour mixture and beat for 2 mins at medium speed until smooth and creamy.
---
4Pour into baking dish and bake for 23-25 mins, should turn golden around the edges. Allow to cool completely before glazing. Do not overbake, or the bars will dry.
---
5Filter the powdered sugar and whisk with lemon zest and juice. Spread 1/2 the glaze over the brownies with a rubber spatula and let glaze set.
---
6Spread 1/2 the glaze over the bars, and let it set (not harden like most). Cut into bars and serve.
---