Recipes
🥧Mind-Blowing Vegan Chocolate Pie🥰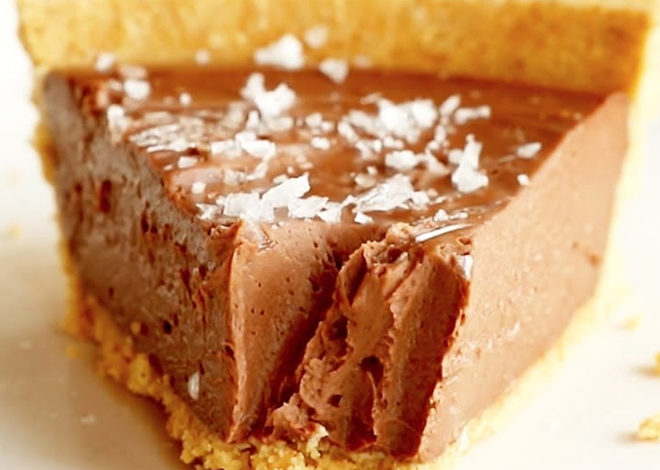 Ingredients:
---
For the chocolate pie filling:
---
12 ounces firm silken firm tofu
1/2 cup Almond Breeze Chocolate Almondmilk
1/2 cup almond butter
12 ounces chocolate chips
flaky sea salt for topping
For the Crust:
---
pie crust of your choice! ideas in the notes section.
---
---
Instructions:
---
1Chocolate Pie Filling: Blend the tofu, almondmilk, and almond butter until smooth. Melt the chocolate chips. Add to the blender and blend until smooth – it gets pretty thick so you might need to help it along with a spatula between blends.
---
2Chocolate Pie Assembly: Pour filling into a crust, sprinkle with sea salt if you want, and chill for 12-24 hours. Cut and serve!
---