Recipes
🧡Peanut Butter Whatchamacallit Pie😍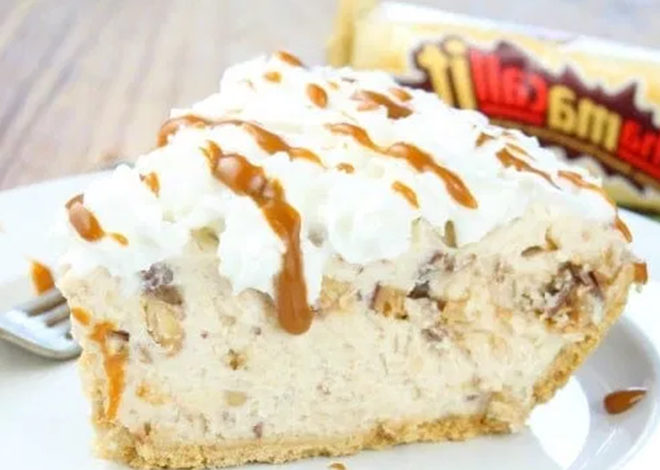 Ingredients:
---
8 oz cream cheese, softened
1/2 cup peanut butter
1/2 cup powdered sugar
3 1.6 Whatchamacallit Candy Bars, coarsely chopped
2 cups heavy whipping cream, whipped
1 graham cracker pie crust
sweetened whipped cream for garnish
1/4 cup caramel sauce for garnish
---
---
Instructions:
---
1Add whipping cream to a chilled mixer bowl and beat until stiff peaks form. Refrigerate.
---
2In a mixer bowl, add cream cheese, peanut butter and powdered sugar. Mix until smooth and well combined. Fold in chopped Whatchmacallit candy bars and whipped cream.
---
3Pour into pie crust. Refrigerate at least 4 hours.
---
4Garnish with sweetened whipped cream and caramel sauce.
---