Recipes
Quick & Easy Cinnamon Rolls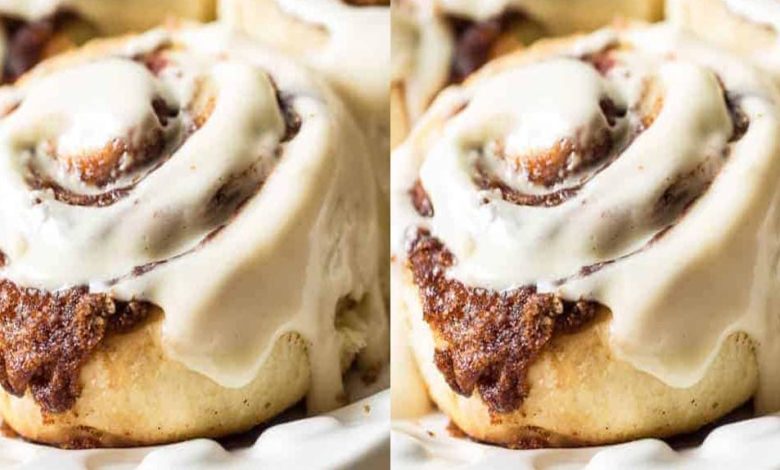 Ingredients:
---
Dough Ingredients:
---
3¼ cups flour
2 tsp instant yeast
¼ cup white sugar
½ teaspoon salt
1 egg
¼ cup water
¾ cup milk
⅓ cup butter, softened
Filling Ingredients:
---
¾ cup brown sugar, packed
2 Tablespoons cinnamon
5 Tablespoons butter, softened
Cream Cheese Frosting:
---
4 ounce cream cheese, softened
3 Tablespoons butter, softened
1 cup powdered sugar
¼ cup half and half
1 teaspoon vanilla
---
---
Instructions:
---
1To make the dough: In a small saucepan over medium low heat add the milk and butter. Stir until the butter has melted and remove from heat. Let stand until luke warm temperature.
---
2In a large mixing bowl whisk together 2¼ cups flour, yeast, sugar, and salt. Add to the stand mixer with dough hook attached. (You can also make this by hand, just knead until smooth once all of the ingredients are added.) Add the egg and water and mix until just starting to combine. Slowly add in the milk mixture and 1 cup of flour until the dough starts to form and become smooth. Let the dough rest for 10 minutes.
---
3On a lightly floured surface, roll the dough into a large 9×15 square. About ¼-1/2 inch thick.
---
4In a small bowl combine the cinnamon and brown sugar for the filling. Spread the softened butter onto the dough keeping it about a ½ inch away from the edge. Sprinkle the cinnamon and brown sugar on top of the softened butter.
---
5Roll up the 15 inch side into a log and pinch the seams. Cut into 9-12 slices depending on how thick you want your cinnamon rolls. Place in a greased 9×13 inch pan and cover with a damp cloth and let rise for 30 minutes.
---
6Preheat oven to 375 degrees. Bake for 30 minutes or until just golden brown on the tops.
---
7To make the glaze: Beat together the cream cheese, butter, and powdered sugar until smooth. Add the half and half, vanilla, until combined. Frost over warm cinnamon rolls and enjoy!