Recipes
👋Soft, Fluffy Buttermilk Biscuits🥛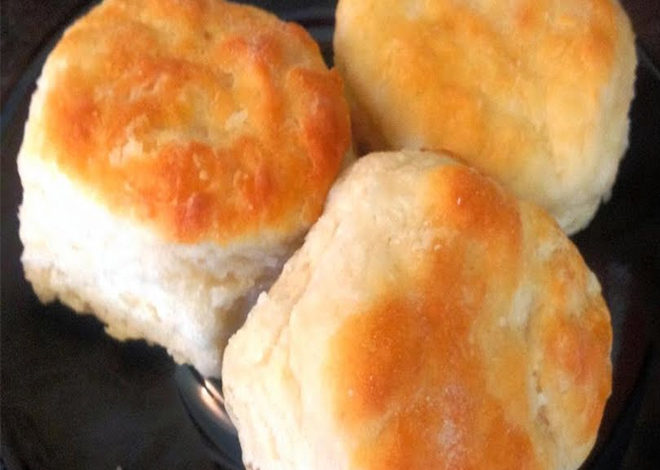 Ingredients:
---
2 1/2 c self rising flour
2 1/2 tsp sugar
1/8 tsp salt
1 stick butter, frozen
1-1 1/2 c buttermilk
---
---
Instructions:
---
1Combine dry ingredients in a medium bowl.
---
2Grate frozen butter over the dry ingredients working very quickly so the butter stays as cold as possible. Toss butter into the dry ingredients with a fork making sure no large clumps of butter remain.
---
3Add 1 cup of the buttermilk and stir in with fork adding more buttermilk as needed to make a moist dough.
---
4Turn dough onto a well floured board and knead as little as possible to make a smooth dough. Pat out dough to 1/2-1 inch thick. Cut with biscuit cutter and add to well buttered 9×13 inch pan making sure the sides of the biscuits touch. Re-roll dough and cut more until all dough is used. The last little bit I usually pat into 2 small biscuits for the corners of the pan.
---
5Bake in a preheated 450* oven for 12 min. Turn pan around and bake another 6 minutes. Brush tops with butter as soon as they come out of the oven.
---