Ingredients:
---
1 c grated coconut
1 c milk
1 c sugar
2 Tbsp all-purpose flour
1 pinch salt
2 large eggs
1 large egg, separated
1 tsp vanilla extract
2 Tbsp melted butter
1 unbaked 8 or 9 inch pie shell
nutmeg, optional
---
---
Instructions:
---
1Soak coconut in milk for several hours to make coconut very moist. Set in refrigerator until ready to use.
---
2Stir together sugar, flour, and salt. Set aside.
---
3Beat the 2 whole eggs plus the additional egg yolk slightly. Add coconut/milk mixture and vanilla to these eggs.
---
4Combine dry ingredients with milk mixture. Mix well. Add butter. Mix.
---
5Beat remaining egg white until frothy. Brush this on unbaked pie shell. (This keeps the pie crust from becoming soggy.)
---
6Then carefully pour the custard into an unbaked pie shell. If you like shake a bit of nutmeg on top of the custard. Bake at 375 degrees for 25-30 minutes.
---
7If you like you can cover edges of pie crust with aluminum foil to prevent them from becoming too dark.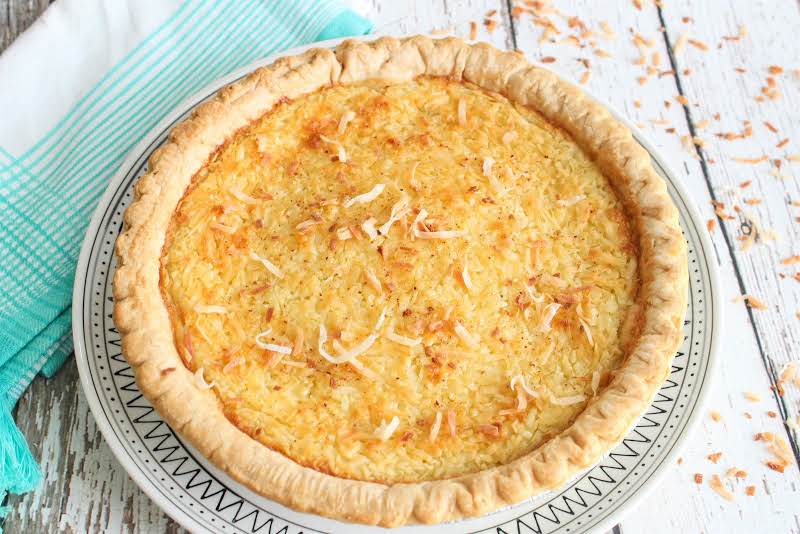 ---