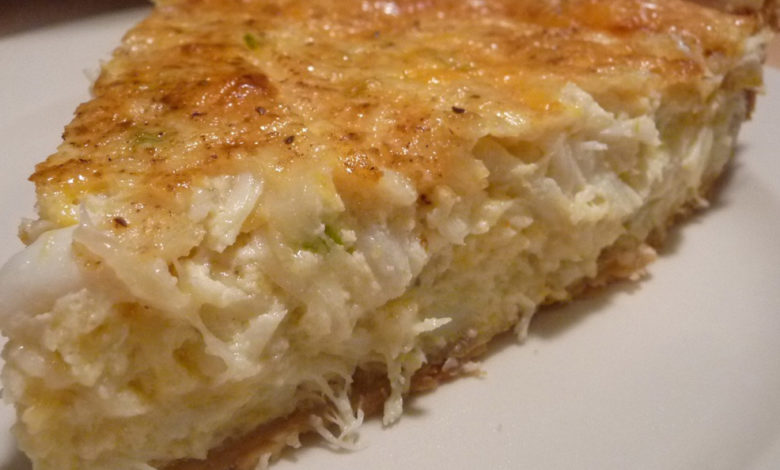 Ingredients:
---
2- 9 ″ deep pie crusts (baked 3 minutes and cooled)
1 pound lump crab meat
4 eggs
2 tablespoon flour
1 cup mayonnaise
1 cup whole milk
8 ounce shredded Swiss cheese
8 ounce shredded Cheddar cheese
2 teaspoons Old Bay seasoning
1 tablespoon finely chopped onion
1 tablespoon finely chopped green pepper
(Note: You can use backfin, it is fine. Lump is the most expensive and not necessary.)
---
---
Instructions:
---
1Preheat oven to 350ºF
---
2Bake your crust for 3 minutes. We used Pillsbury pie dough and it worked out great. We did spray the pie pans with Pam spray to keep the crust from sticking.
---
3Combine eggs, flour, mayonnaise and milk, mix well. Add cheese, 1 teaspoon Old Bay, onion and pepper and mix well.
---
4Fold in crab meat and try not to separate the lumps of crab meat too much. Pour into 2 separate pie crusts, sprinkle with additional Old Bay Seasoning.
---
5Bake at 350ºF for 50 minutes or until knife comes out clean. (Check at about 40 minutes to avoid burning, since ovens vary.)
---