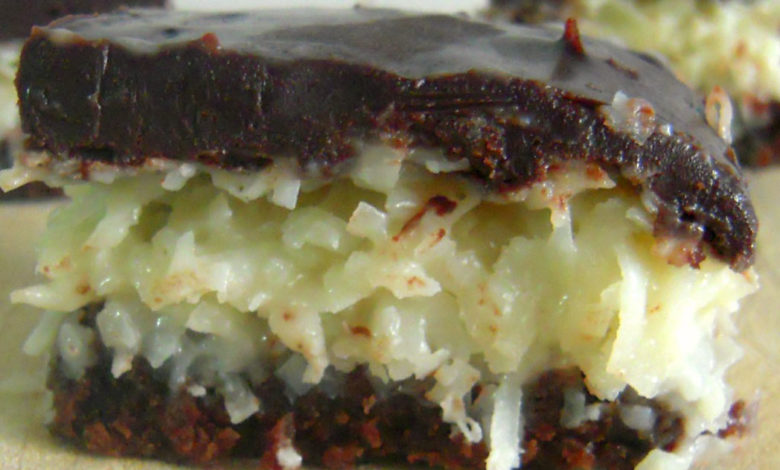 Ingredients:
---
1 Family Size (9×13) pan of brownies, prepared
5 1/3 Cups shredded, unsweetened coconut
14oz Can sweetened condensed milk
1 ½ Cups powdered sugar
For Ganache:
---
3 tbs light corn syrup
heavy cream
10 oz dark chocolate chips
1/2 tsp vanilla
---
---
Instructions:
---
1Prepare brownies according to package directions. While they are cooling, complete the remaining layers.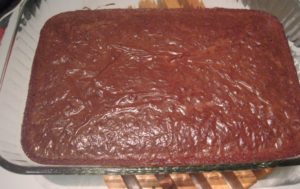 ---
To Make Ganache:
---
1Pour corn syrup and cream in a medium sauce pan and bring to boil. Pour in chocolate chips and stir until melted and smooth. Remove from heat and add vanilla.
---
2Let cool slightly.
---
3In the bowl of your mixer combine coconut, sweetened condensed milk, and powdered sugar until all ingredients are incorporated.
---
4Spread coconut mixture over brownies.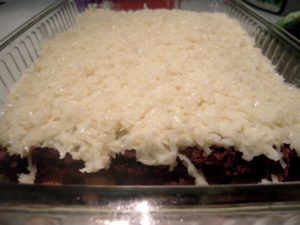 ---
5Pour ganache over the coconut mixture. Let cool and set up.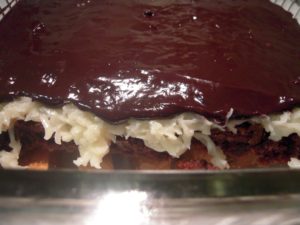 ---
6Slice, enjoy and share the coconutty love!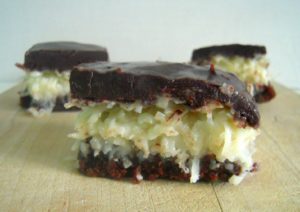 ---