Ingredients:
---
Brownie mix of your choice
1/2 can pumpkin NOT pumpkin pie filling
6 oz cream cheese
3 tablespoons Sugar
1 tablespoon pumpkin pie spice
1/2 cup milk chocolate chips
---
---
Instructions:
---
1Preheat your oven to whatever instructions are on the brownie mix box. 350F works well.
---
2Make the brownie mix in a separate bowl. Follow the directions on the box. Add the chocolate chips to the brownie mix. Stir them in and set the bowl and set to the side.
---
3Mix the pumpkin, cream cheese (softened), sugar, and pumpkin pie spice in another bowl. Mix until very smooth.
---
4Spray your pan with cooking spray before starting. Pour half of the brownie mix into the pan and spread out so the entire bottom of the pan is covered.
---
5Next add the pumpkin. You can either spoon the pumpkin filling onto the brownie in chunks or spread it out evenly. Cover the pumpkin with the rest of the brownie batter and smooth out the top.
---
6Now you're ready to bake! I added 10 minutes to the directions on the box (cooked for 35 minutes for my pan size). Since you're adding quite a bit of depth with the pumpkin mix…you'll need to cook longer. To check if brownies are done…dip a fork into the middle of the brownies. If the fork comes out clean…they're done! Enjoy!
---
---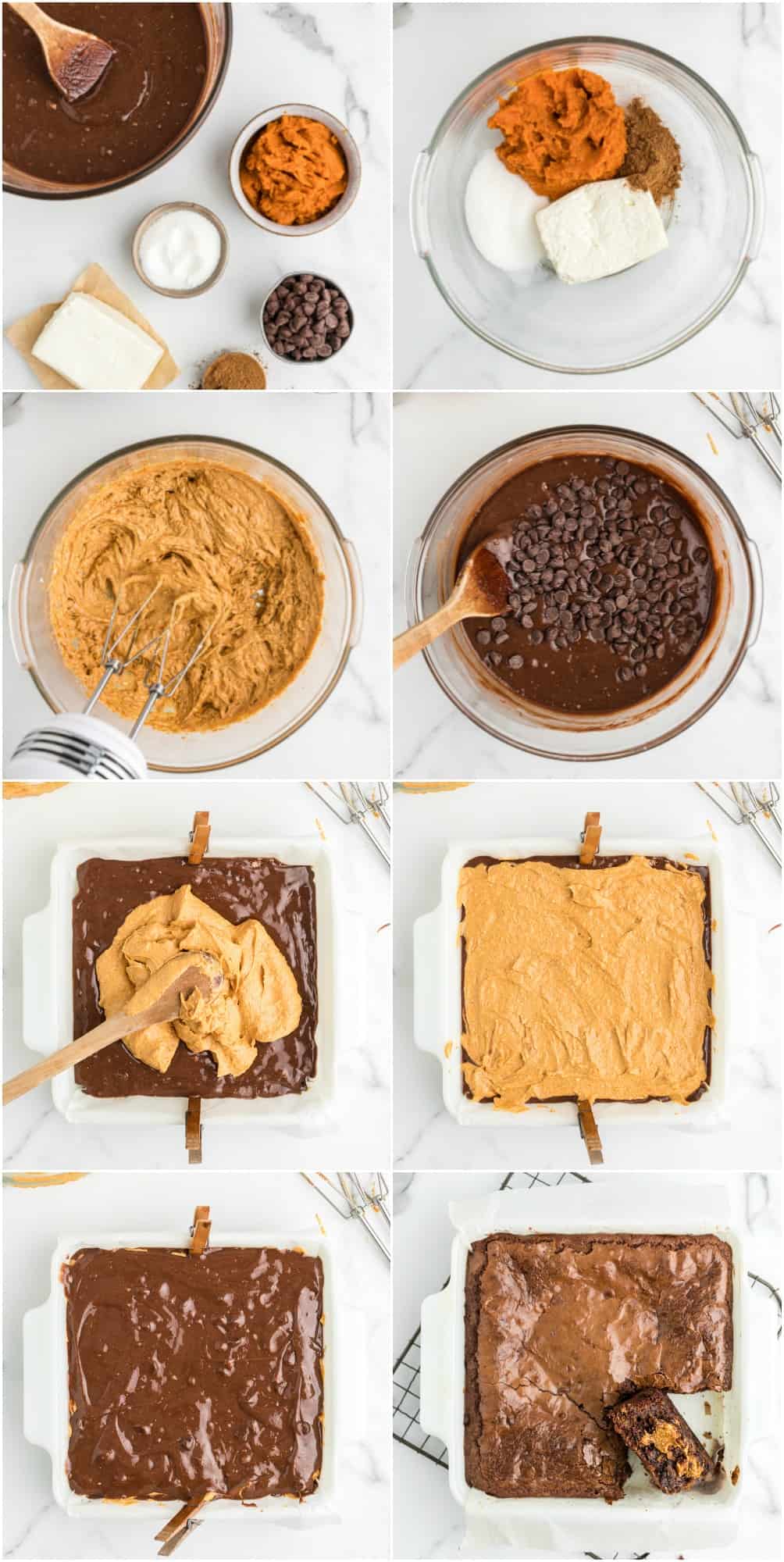 ---